We ship around the globe. Please check below to acquaint yourself with any exceptions and conditions that may apply to your location.We currently do not ship to Iran, Sudan, Cuba, Syria, North Korea and Uganda.
Mint74 ships most international packages with USPS and DHL Express. Shipping fees are calculated on a combined basis of weight, value (for insurance purposes), and destination. Some orders are shipped in multiple parcels. We do not add additional fees to your order if we ship in multiple parcels. DHL Mail is also available for many destinations. DHL Mail is a hybrid service from DHL that delivers to many international countries. The final delivery from this service is by the postal service of that specific country.Select Special Order items may be shipped to us from our supplier before being shipped to you. Oversized items that don't fit Parcel Services standards will be shipped via an International freight forwarder via Door-to-Airport or Door-to-Door service, depending on your location. The carrier will call you to inform you of your delivery method.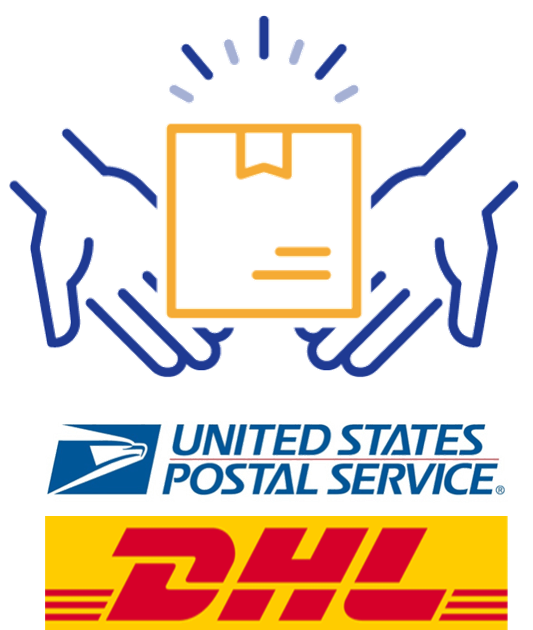 Your country's import duties, taxes and fees are never included in the item and shipping totals. For these fees, please refer to our Duties & Taxes section. Original outbound shipping costs are nonrefundable.
REFUSED OR RETURNED DELIVERIES
If an order is refused or returned to us due to inaccurate or incorrect address information or because it was declined or undeliverable, Mint74 reserves the right to retain the original shipping/handling fee and to charge the payment method originally used for costs we incur related to the return of the undeliverable packages or merchandise to us.
All orders are shipped "signature required" upon receipt. International orders received before 7am Eastern Daylight Time (GMT -04:00) will be shipped the same day. To avoid higher than normal shipping and duties charges, orders containing multiple items will be consolidated in one location prior to shipping. Your order may be delayed by an extra business day. We will notify you via email, if your order will be delayed.
Due to the complexities of export regulations and international shipments, all special orders will be delivered to our warehouse and then shipped to you. This enables MINT74 to better support your shipment during transit.
Certain countries require your order's documents to be attested by the chamber of commerce. In the event that you need attested documents there will be a $40 USD fee per document requiring a signature along with a shipping charge to send you the documents.
To avoid higher than normal shipping and duty fees, orders containing multiple items stored in different warehouses will be consolidated at one location prior to shipping. Therefore, your order may be delayed by an extra business day. We will notify you via email if your order will be delayed.